Our partners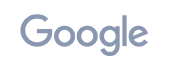 & many more partners.
Approved integrations
Omnibees
Totvs
Desbravador
Newhotel
Opera
Cmnet
App Sistemas
Neo Fols
Erbon
Lotus
Salt
Photon
Volux
Hmax
Esolution
Saga Systems
Onity
Assa Abloy
VSKey
Getnet
Stone
& many more partners.
If your system is not on the list, please contact us and we'll verify the availability of inclusion
Interested in becoming a VEGA I.T. partner?
We are always looking for new partners to meet customers' needs for a perfect guest experience. We would like to see you build the future of hospitality with us!
Our solutions are present in all stages of the guest's journey