A safe check-in experience with less physical contact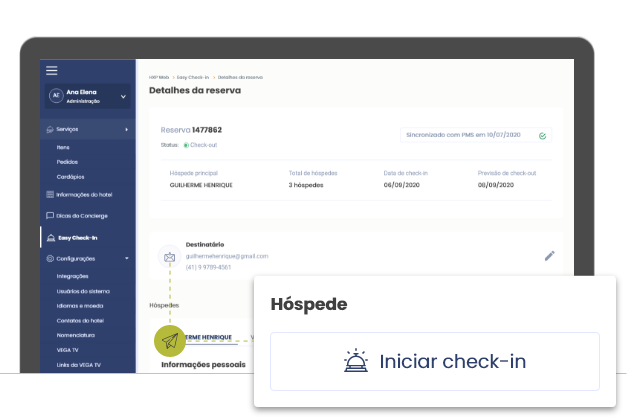 Automatically send links for your guests to complete check-in via SMS, email, link on your website or self-service totems.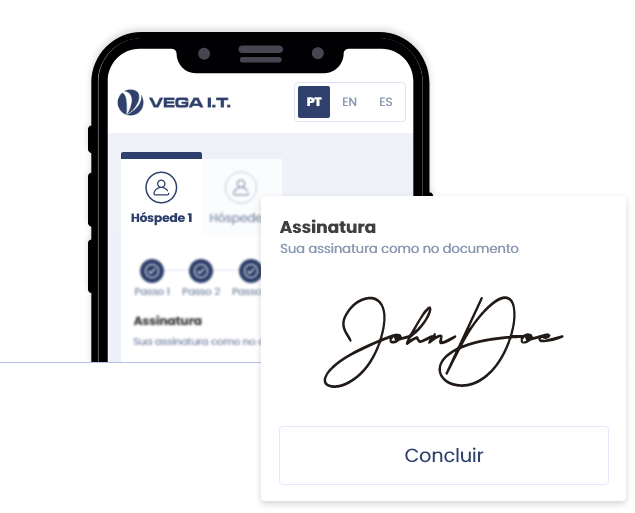 Guests fill in the information, load their documents, credit card and digitally sign.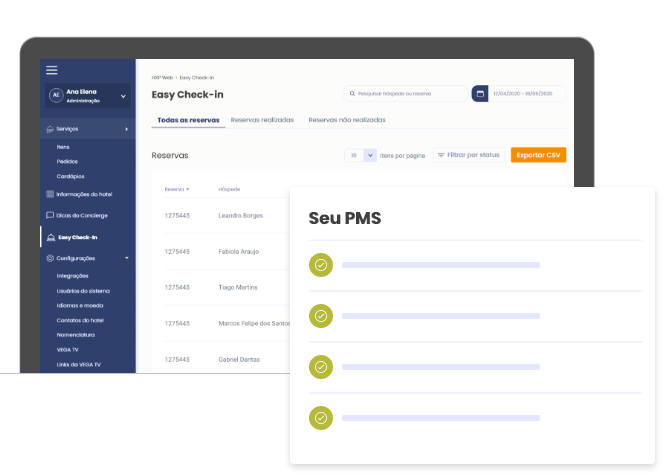 Easy Check-in verifies the legal validity of this information, authorizes check-in and automatically updates the information in the PMS.
Talk to one of our experts and find out how Easy Check-in can help you optimize reception lines safely
Our solutions are present in all stages of the guest's journey